Project Management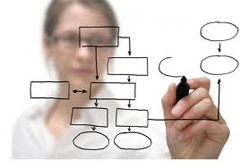 For diversified technology, involving different geographic locations and cultures with aggressive timelines. We are also specialized in creating and implementing Project Management Offices (PMO).
All phases of project involvement from obtaining requirements to roll out and training of end users while maintaining the budget, integrity time constraints, and objectives.
Creation and evaluation of effective project requirement documentation, performance and metrics.
Cross functional team management including training of all employees on proper project management processes.
Project visibility assurance to the appropriate channels and management teams.
Development of necessary communications tools (web based digital dashboard, executive project status reporting, etc.).
Communication and transparency with executive on project risk analysis, status, requirements, and impacts to strategic directions.
External auditors, regulatory auditors and 3rd parties' relationship.
Validation For Life Science Community
Each service is customized to the client's need to comply with US, ISO and/or EU regulations.
For utility systems, equipment and computers.
Validation Project Management
IQ: Installation Qualification
OQ: Operation Qualification
PQ: Performance Qualification
Cleaning Validation
Part 11 Compliance
Standard Operating Procedures
Protocols
Marketing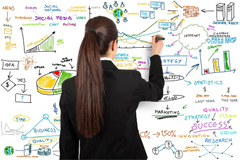 Got a great product? Not sure how to position your business internationally? We prepare a solid plan which will assist in framing your goals and objectives internationally. We help you guide your products into a successful business endeavor.
ONLINE MARKETING - Website Design & Management, Content Marketing, Blogs, Social Media, Web Analytics, SEO, SEM, E-mail Marketing, Online PR, Video Production / Editing, Podcast Production /Editing, Online Radio Architecture
MARKETING STRATEGIES - Business Models, Product Positioning, Go-to-market Plans, ROI models, Marketing Plans & Research, Branding Management, Proposals
ADVERTISING - Image Awareness, Lead Generation & Analysis, Copy Writing, Social Media, Rates Negotiation, Lead Generation & Analysis
TERNATIONAL MARKETING - Country Market Identification, International Positioning, Market Penetration Analysis, Territory Rationalization, Import/Export Legal, Regulatory Processes.
COMMUNICATION & PR - Product Roll-Outs, Feature Stories Press Releases,Articles, Social Media, Facebook, Youtube, Twitter, Video & Audio Production, iTunes Podcast Production, Trade Shows & Seminars
PRICING & CHANNEL - Distribution Channel, Price Sheet, Channel Organization, Partner Program Plan, , Competition Analysis, Sales Management